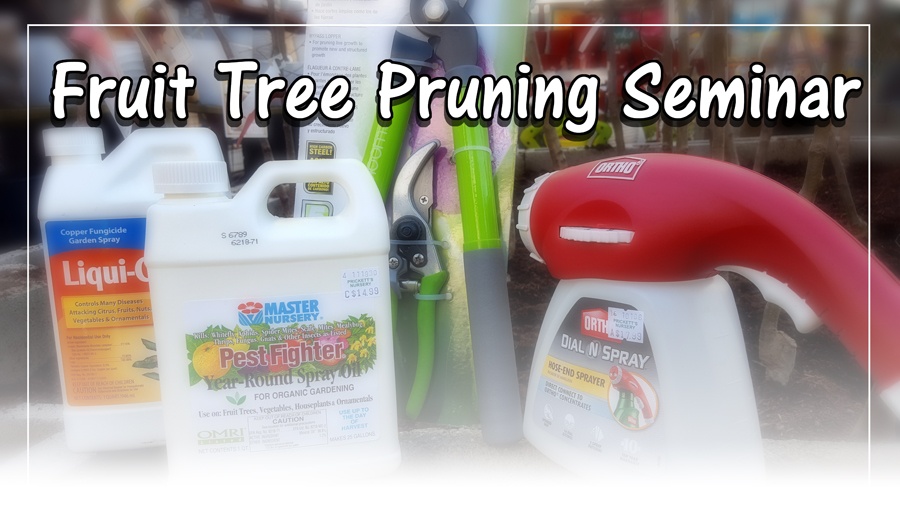 New Prickett's Class:
How to Prune Fruit Trees
Mark your calendars if you'd like to attend a free class
showing the proper way to prune your dormant fruit trees!
Class lead by Fruit Tree expert Lloyd Cassidy
February 2nd, 2019
11:00 - 12:30
He will cover helpful tips for selecting your fruit tree, pruning, and dormant spraying.
Enjoy some refreshments and a relaxing learning atmosphere!
Prickett's Nursery in Healdsburg
12950 Old Redwood Hwy
Healdsburg, CA, 95448
707-433-8904
Please call us and confirm you're coming so we can prepare enough space. Thank you and we hope to see you there!